OPONEO.PL enters into new partnership with CCR SPORT Sp. z o.o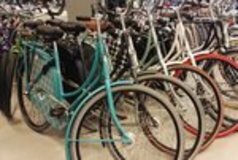 OPONEO.PL SA, the leader in online sales of tires, announces that together with another leading player in the bicycle industry in online sales, is creating a new company – Dadelo Sp.z.o.o.
Yesterday the board of OPONEO.PL announced the acquisition of 50% shares in a newly created company Dadelo Sp. Z.o.o. New partners intend to expand their business in the same way as the CCR SPORT made it so far, through the use of financial capability and experience of OPONEO.PL in the development of e-commerce.
The principal activities of the company will be retail sale of bicycles and bicycle accessories, conducted over the Internet. In addition, the product base will be expanded to other travel accessories used in sports such as running, nordic walking or swimming. - In the period of approx. 18 months, we would like to start the new project - our own brand of products sold by the company Dadelo - informs Dariusz Topolewski CEO of OPONEO.PL SA. The business plan for the next two years, involves the creation of a new website characterized by high ergonomics and usability. There will also be foreign websites. The company will promote itself in the European countries in which OPONEO.PL currently conducts its main business - the sale of tires. - We intend to intensify activities related to the conduct of the partnership sale, that will allow us to deliver the goods to the nearest place of residence of the buyer to the bike shop - says Michał Tolysz Managing Director in Dadelo Sp. o.o.
The board of OPONEO.pl is confident that the investment in the new, promissing branch of the e-commerce will enable further dynamic development of the OPONEO.PL Group.
Attachments